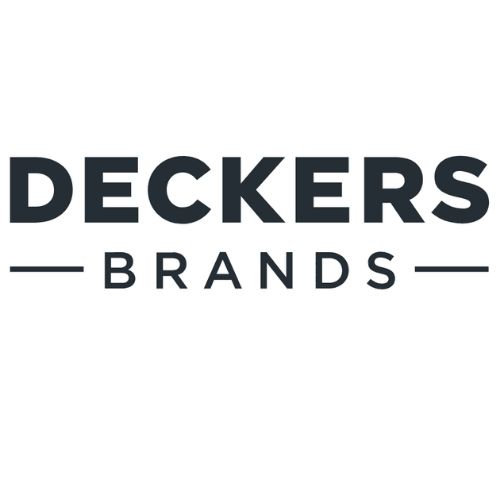 Hạn nộp hồ sơ: 29/02/2024
Mức lương: Thỏa thuận
Tỉnh Nam Định
Mô tả công việc
Summary: Drive the Dev-Com process from prototype package receipt through to initial production. Facilitate communication & collaboration with key stake-holders at all times to drive decision-making. Ensure projects meet the brand & consumer needs and can be mass produced on time at targeted costs. Strive for continuous improvement in all areas of Dev-Com cycle.
Organizational Relationships: Develop and maintain productive, effective and professional relationships with peers, superiors, factories, and others. Represent the company in a positive and supportive manner at all times.
DUTIES AND RESPONSIBILITIES
1 Drive the Dev-Com process from prototype package receipt through to initial production.
2 Execute timely shipping of Proto, GTM1, GTM2, Sales and production confirmation samples to ensure a smooth transition from Dev-Com into production
3 Execute the Dev-Com process to ensure on time RTB (Ready to Buy)
4 Execute development and commercialization of projects according to critical timelines and cost/margin targets.
5 Lead last creation and documentation
6 Problem-solve design tech packages on receipt for potential construction, material, fit & wear or cost concerns.
7 Update and maintain correct Bill of Materials (BOM) for all projects.
8 Facilitate timely creation, delivery and approval of all relevant technical information (shell patterns, 2D's, 3D's, lasts, patterns, blue-prints, cost sheets, etc.)
9 Review and evaluate project status with the product creation and development teams with growing knowledge of patterns, mold processes, materials, pricing, yield & cost analysis, manufacturing processes and end use performance.
10 Lead Tech meetings with own team members, factories and QC with focus on patterns, mold processes, materials, manufacturing processes and end use performance.
11 Lead product tear-downs of samples or competitor product to evaluate construction, comfort or cost concerns.
12 Execute the diagnosis of fit/wear and commercialization issues and ensure that product offerings are proven and tested for successfully commercialized and mass production.
13 Execute evaluation of mold cycle times
14 Give clear & concise communication to relevant stake-holders including overseas partners.
15 Strive for continuous improvement in production through periodic examination of defective returns.
16 Travel to factories and suppliers as necessary.
17 Pro-actively problem-solve by identifying issues and presenting solutions options to peers.
18 Focus attention on critical goals & results
19 Provide PLMs/product design with alternatives in constructions, materials, costing, duties, etc.
20 Review technical drawings, lab tests, patterns, components and lasts to identify issues.
21 Capability to use the tools of the trade including calipers, hardness gauge, tape measure, profile gauge, Brannock device, etc.
Quyền lợi được hưởng
• Bonus based on company business and personal performance.
• 13th salary
• Compulsory insurance based on full salary recorded in labor contract.
• Extra healthcare benefits.
• Annual health check.
• Bonus on birthday, anniversary
• 12 annual paid leave/year.
• Working environment: modern, friendly, open and high chance of promotion.
• Yearly Company travelling vacation.
• Working schedule from Monday to Friday.
Yêu cầu công việc
QUALIFICATIONS:
Education & Any Certifications Required:College degree or relevant work experience
Year(s) of Experience & Background Required:
- 8-10 years experiences in the footwear industry
- Working knowledge of material applications for product use
- Knowledge of product constructions
Functional & Technical Competencies:
- Ability to work in a multi-tasked, fast paced environment.
- Ability to work in a complex global organization satisfying the needs of all stakeholder. with competing deadlines and priorities.
- Ability to effectively prepare and present information and respond to questions from management, clients and other employees of the organization.
- Ability to communicate visually with Illustrator & Photoshop.
- Good written and verbal skills.
- Driven for excellence, a self-starter.
- Ability to plan with fore-sight and anticipate impact of expected results.
- Expanding problem solving abilities.
- Proven ability and potential.
- Proficient in basic Microsoft Applications and PLM.
- Knowledge of leather, material, last, mold, compound development, foot anatomy.
Ngành nghề
Dệt may - Da giày, Vật tư/Thiết bị/Mua hàng, Xuất - Nhập khẩu,
Kinh nghiệm
5 – 10 năm kinh nghiệm
Hình thức làm việc
Toàn thời gian cố định
Yêu cầu bằng cấp
Đại học, Trên đại học,
Giới thiệu
Employment at Deckers Outdoor Corporation gives you the opportunity to help us build a healthy, sustainable, competitive work culture, with a values-driven foundation that goes to the heart of what it means to be a people organization. At Deckers, our culture is based on positive energy and balance. We want our team to be dynamic, focused and productive. We work hard and play hard, respect the contribution of every employee, help each employee become the best they can be, are proud of our products, conduct our business with integrity, and strive to be a positive force in the world.
Bản đồ
Công việc tương tự
Vui lòng gửi thông tin hồ sơ của bạn cho chúng tôi theo các cách sau:
Gọi điện thoại vào số hotline: 1900 5858 33
Email cho chúng tôi:
contact@vtedco.vn
Hoặc gửi hồ sơ về cho chúng tôi tại địa chỉ:
Số nhà MG02-12A, Vincom, số 1 Lê Thánh Tông, Máy Tơ, Ngô Quyền, Hải Phòng.